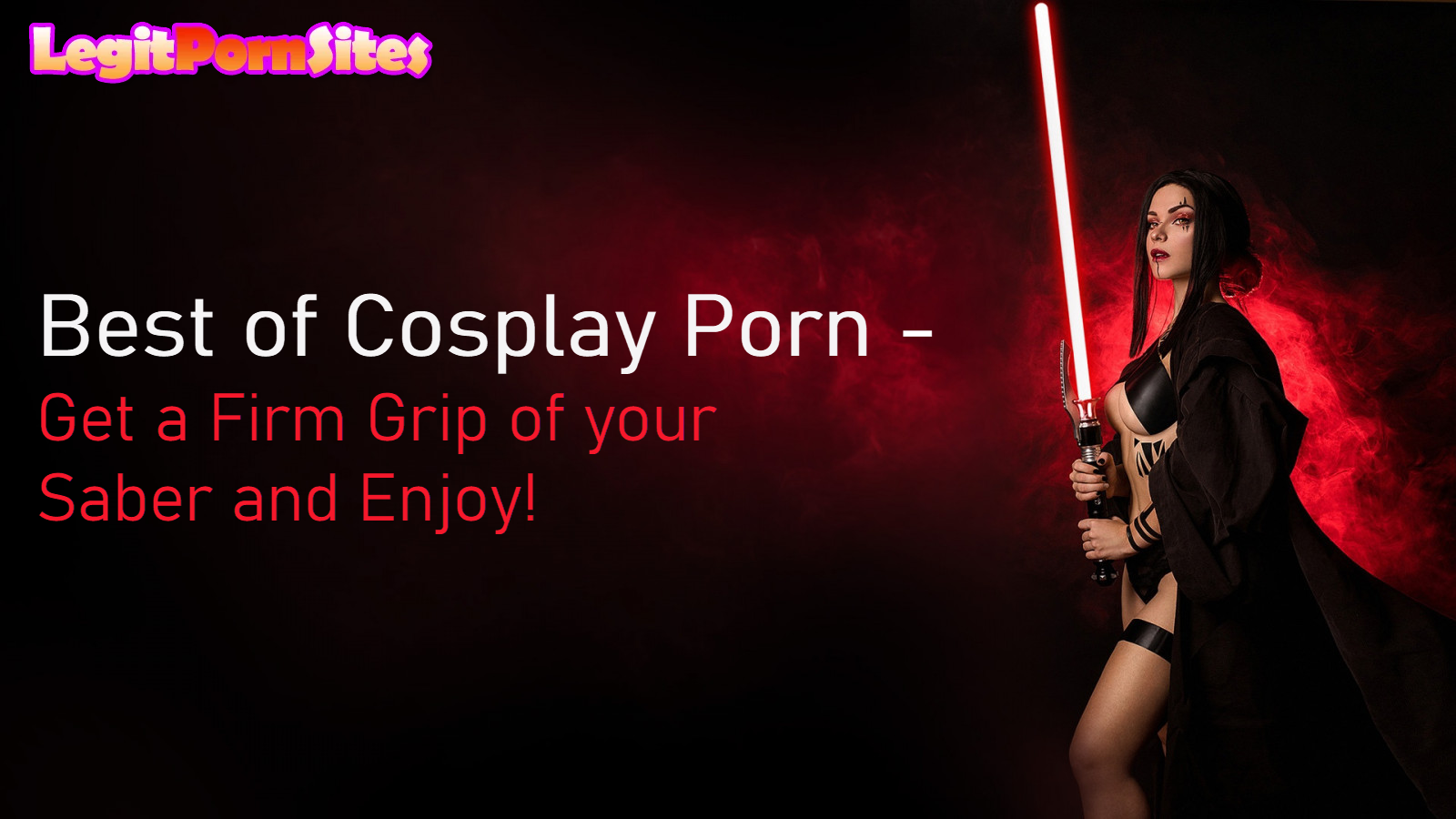 If you have a fantasy, there's sure to be some porn for it. And if that fantasy is Star Wars, then you're in good company. Star Wars cosplay porn is one of the most popular genres out there, so if you want to get stuck in with your lightsaber, you'll find hours and hours of thrills to keep you entertained.
Whatever your pleasure, it's time to journey out of this world and into the world of Star Wars cosplay porn. No longer a galaxy far, far away, it's time to indulge in your Star Wars kinks.
Star Wars and porn: a force-filled pairing
Star Wars has long been the subject of many people's screen fantasies. Who could forget the Friends episode where Rachel dons the gold bikini for Ross? So it's no wonder that Star Wars is parodied in porn all over the internet, producing some of the wildest and weirdest porn there is
And when there's new activity in the Star Wars universe, the appetite grows. When The Last Jedi was released in 2017, Pornhub searches for Star Wars-themed porn increased by 633%. And that will no doubt have been true for The Mandalorian and now Obi-Wan on Disney+. There's something for everyone when it comes to Star Wars, from hot fucking with other-worldly princesses to becoming the slave of a dark side villain. Whatever you're looking for – it's out there waiting to be discovered.
If you've yet to discover the world of Star Wars porn, then get ready to expand your universe.
Cosplay porn – taking your Star Wars fantasies to the next level
Cosplay takes the Star Wars fantasy to a whole other level. It's the chance to get fully dressed up and immerse yourself in the Star Wars world, acting out your sexiest kinks dressed as your favorite characters.
You can also watch others get involved in cosplay on screen, with some incredibly realistic characters brought to life for your pleasure. If it's Jar Jar Binks that gets your kicks, or you want to relive Rae being held captive by Kylo Ren in a much more explicit way – it's all there for you.
Our picks of the best Star Wars cosplay porn videos
If you're ready to learn the ways of the Force, we're here to get you started. Take a look at our top Star Wars cosplay porn vids and transport yourself far, far away.
1. Rey Sucks Your Lightsaber
If your cosplay fantasies feature the alluring Rey Skywalker, then get ready for your force to awaken. In this clip, Rey takes firm hold of your lightsaber, making sure it gets the attention it deserves. Combining blow jobs with the outdoors on some faraway planet, enjoy having Rey hold your power in her hands.
2. The Mandalorian: Ahsoka Tano A XXX Parody
Ahsoka Tano is one of the sexiest beings to cum out of The Mandalorian. And in this XXX parody, you'll get to get a little closer to Ahsoka in this VR porn special. You play the bounty hunter looking for more than to claim your bounty, and Ahsoka is more than willing to deliver. Grab your headset and get ready for some sex Star Wars cosplay.
3. Slave Leia Gets Her Ass Fucked
The Princess Leia fantasy is one that runs deep, and now she's ready to get deep-fucked in the ass. Leia is your slave, and ready to do anything to delight your dark side. It's time to get up close with Leia and see what lies underneath that gold bikini.
4. Princess Amidala A Xxx Parody
Princess Amidala may look like an angel, but she's got a naughty side that she wants you to explore. Beautiful, mysterious and ready to use all of her Jedi mind tricks on you, this is one of the Star Wars VR porn cosplay fantasies you'll want to watch over and over again.
5. Star Wars A XXX Parody
Join Taylor in a galaxy far far away as she escapes from the First Order and needs your help. When you save her from an attack on Jakkuoff, she wants nothing more than to show her gratitude to you and your blaster. Taylor's got some secret skills of her own, with some deep throat blowjobs and tits that won't quit. Get ready to use the force in this VR porn fantasy that will drive you wild.
The internet is full of Star Wars cosplay porn that is sure to delight your ultimate fantasies based on your favourite characters. Explore everything from VR encounters to alien porn and even droids – nothing is off-limits in the Star Wars universe. Explore Star Wars cosplay, and may the Force be with you.